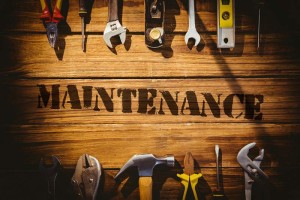 Most people would like to use their strollers for a quite a long time. However, only a few know how to care and maintain a double baby stroller. Although some strollers may be difficult to keep, others are simple to maintain and prolong their life span. The parts that need frequent care include the wheels, seat, and the canopy. Before we look at the maintenance tips, have these points in mind for a long lasting stroller.
Avoid the temptation of purchasing a second-hand stroller because it may not last long even with careful care and maintenance.
Purchase your double baby stroller from a credible store preferably online to avoid counterfeits.
When making a choice insist on quality rather than the price since cheap stroller may prove hard to maintain.
Finally, check whether a particular stroller has warranty before settling on it. The warranty is very critical because you may want to return a stroller that doesn't suit you and your kids.
High-quality strollers require only minimal maintenance, but they require a certain level of basic maintenance to ensure they are always at their best working conditions. If you use your stroller in extreme conditions, you will find these tips very helpful.
Our Stroller Care and Maintenance Tips
All the moving parts require periodical lubrication with special sprays like silicone spray. The main areas that require much attention include wheels around the axles and bearings and the moving brake parts. Failure to lubricate these parts leads to increased friction that consequently leads to many tears and wear.
Lubrication is particularly important if your double baby stroller has been used in salt water, on sand or if it has gotten wet. You can schedule on when to lubricate the stroller like weekly, twice per month it depends on the extent of use.
Make it a routine to clean off any sand, mud or dirt using bike cleaning spray or hot soapy water. Note that mud and related dirt's may cause rusting on metallic parts or staining on the fabrics.
Air dry after cleaning, you can use a vacuum cleaner or leave it in the open air to dry but don't place it in direct sunlight. Avoid using abrasives, polish or corrosive products. Some of these products may compromise the lifetime of your stroller.
Always apply silicone spray after cleaning. You can read the user manual to determine the recommended product according to your manufacturer.
Most of the baby stroller bearings come sealed and thus don't require any maintenance. Resist the temptation of opening the seals because you may damage the bearings resulting to a huge issue with your double stroller.
When cleaning the sun canopy and seat unit (i.e., fabric parts) ensure you use a smooth cloth with mild soap and warm water. Some fabrics can be machine washed while others are damaged by washing machines, so it is crucial to read the manufacturers guide. Avoid placing the fabrics in a tumble dryer. Unless advised by the manufacturer, never use any bleaching agents in cleaning fabric parts of a double stroller.
Constantly inspect the stroller to make sure it is in a perfect condition. Inspect all fixings to ensure they are secure. It is prudent not to use the stroller in case any nuts, bolts, screws are missing or if any part is damaged. You can seek replacement of damaged parts from the manufacturer if you have a warranty or from your local stores.
How to care for the tires
Some strollers come with all-terrain tires while other tires are customized for particular terrains so the care and maintenance may vary. However, there are basic tips for general tire maintenance.
Never over inflate tires. All tires have a particular set air-fill level to offer a cozy and smooth ride for your kids. Most tires lose some level of air naturally, and it is advisable to re-inflate periodically.
Avoid inflating your tires through the garage airlines because it may cause damage. It is recommended you move around with a pump when you travel with your kids.
In case of pneumatic tires avoid objects/areas that may cause punctures. If any puncture occurs, you can opt for a repair or damage.
In case, you experience many difficulties consult with your manufacturer for specific care tips. Never trust inexperienced or unprofessional persons to maintain your double stroller because they can damage it more.
Our simple maintenance and care tips will ensure you use your stroller for a long time.